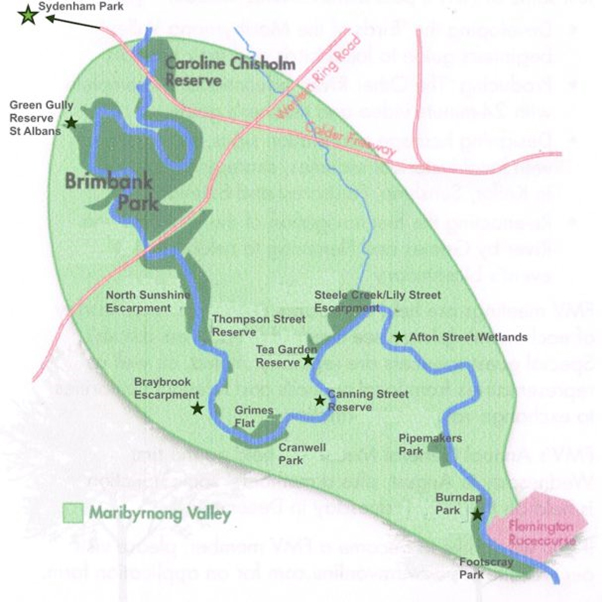 Friends of the Maribyrnong Valley Inc. was formed in 1986 to preserve, protect and enhance the Maribyrnong River and its Valley Parklands. The group strongly believes that, as custodians, we must all work together to safeguard this irreplaceable community asset for future generations to enjoy.
To this end, members of all ages band together to work on the group's wide range of activities.
We follow sound environmental methods on all projects which are achieved by thousands of volunteer hours. As the name implies, the organization strongly endeavours to not only maintain the amenity of the Maribyrnong River Valley, but to seek constant improvement to the river and its immediate surroundings.
Significant progress has been made by close liaison with Port Phillip and Westernport Catchment Management Authority, Parks Victoria, Melbourne Water, and the Councils officers from the Cities of Moonee Valley, Maribyrnong and Brimbank, resulting in numerous projects which have had successful outcomes. 
We work with numerous community groups and local schools children and these joint ventures have improved the habit of the area by working in sustainable environmental activities.
For all enquiries, please contact Rosemary McKenzie on 0408 037 882